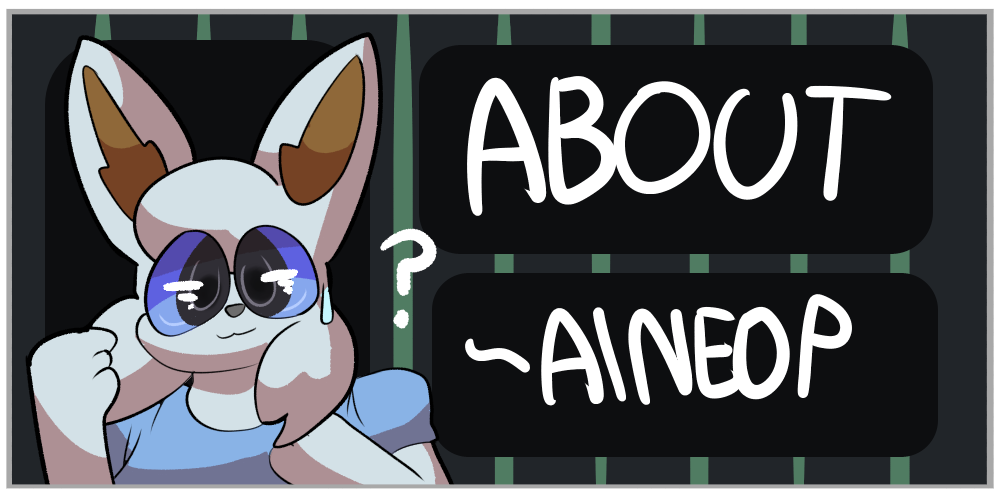 ABOUT ME
Hi, I'm Ain. Though, you probably already knew that, since I said it on the main page.
My pronouns are xe/it, but I'm cool with any other neopronouns, and would prefer that you do not use they/them for me if we are friends. (Yes, its fine if we're strangers. I'm not going to yell at you in a restaurant or something.) I'm under 18 and Asian, if that's important to you!!!
ABOUT THE SITE
In August 2022, I made this site on a whim, not really expecting it to go anywhere. I had been tinkering with those Toyhou.se character templates and just felt confident enough to start something like this. I was also extremely bored. Admittedly, the first iteration of this website was built entirely on Google searches and a few rolls of duct tape, but hey! I got the hang of it eventually!!!
HOBBIES
Drawing
Guitar
Reading/Writing
FANDOMS
UT/DR
Pokémon
Furry (if that counts)
Omori
LIKES
Green
Seafood
Medical stuff
Espeon
DISLIKES
Eggs
The state of society.
Condescension
Talking!!!